Advertising – We've got Central Kentucky covered!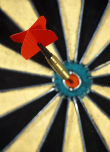 Do you want more customers? Let WCGW – 770 AM/93.3 FM share your message to our LARGE, LOYAL and RESPONSIVE listening audience. WCGW is just one of two Christian stations operated by Christian Broadcasting System in Central Kentucky.
To find out more, simply call 859-264-9700 to discuss a custom advertising package tailored to your business needs.

Programming – You won't find a better value!
WCGW – 770 AM/93.3 FM has air-time available to help grow your ministry or business effectively and immediately.
Broad audience, professional production facilities, and competitive pricing make WCGW – 770 AM/93.3 FM the obvious choice for your ministry or business.
Call today at 859-264-9700!